Advisory Board
Bhumika Barta, Law Graduate and FCS

Bhumika, is a Partner of Crawford Bayley & Co., one of the oldest law firms of India. She possesses over 15 years of experience in regulatory and legal practice, specializing in corporate law. She is a law graduate and a fellow member of the Institute of Company Secretaries of India. She is a recipient of scholarship from London School of Economics. She has also been awarded as Lawyer of the Year by Legal Era in 40 under 40 category in 2018.

She has co-authored the book "Treatise on Company Law" in 2014. She is a regular feature writer in India Business Law Journal. She has also contributed in various other writings like Company Law Ready Reckoner, Transfer and Transmission of Shares - A treatise, Asia Business Law Journal etc. She sits as an Independent Director on the boards of various listed and unlisted companies.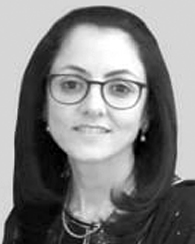 Rajesh Goyal, FCMA, B.Com(H), Alumni of SRCC

Rajesh Founder and Senior Managing Partner of Goyal, Goyal & Associates, has an overall professional experience of more than 3 decades. He has a rich experience in the field of costing and has managed consultancy work in the field of Costing, Management audit, Internal Audit to name a few. He is a fellow member of The Institute of Cost Accountants of India and Graduate from Sri Ram College of Commerce. His experience varies across various companies in the field of Accounts and Finance Administrative and Audit. He is currently the President of Ekal Abhiyan, awardee International Gandhi Peace Prize (2017) an NGO which is running more than 1 Lakhs schools in rural & tribal India. He has also been a past president of Rotary Club of Vasant Valley, New Delhi.